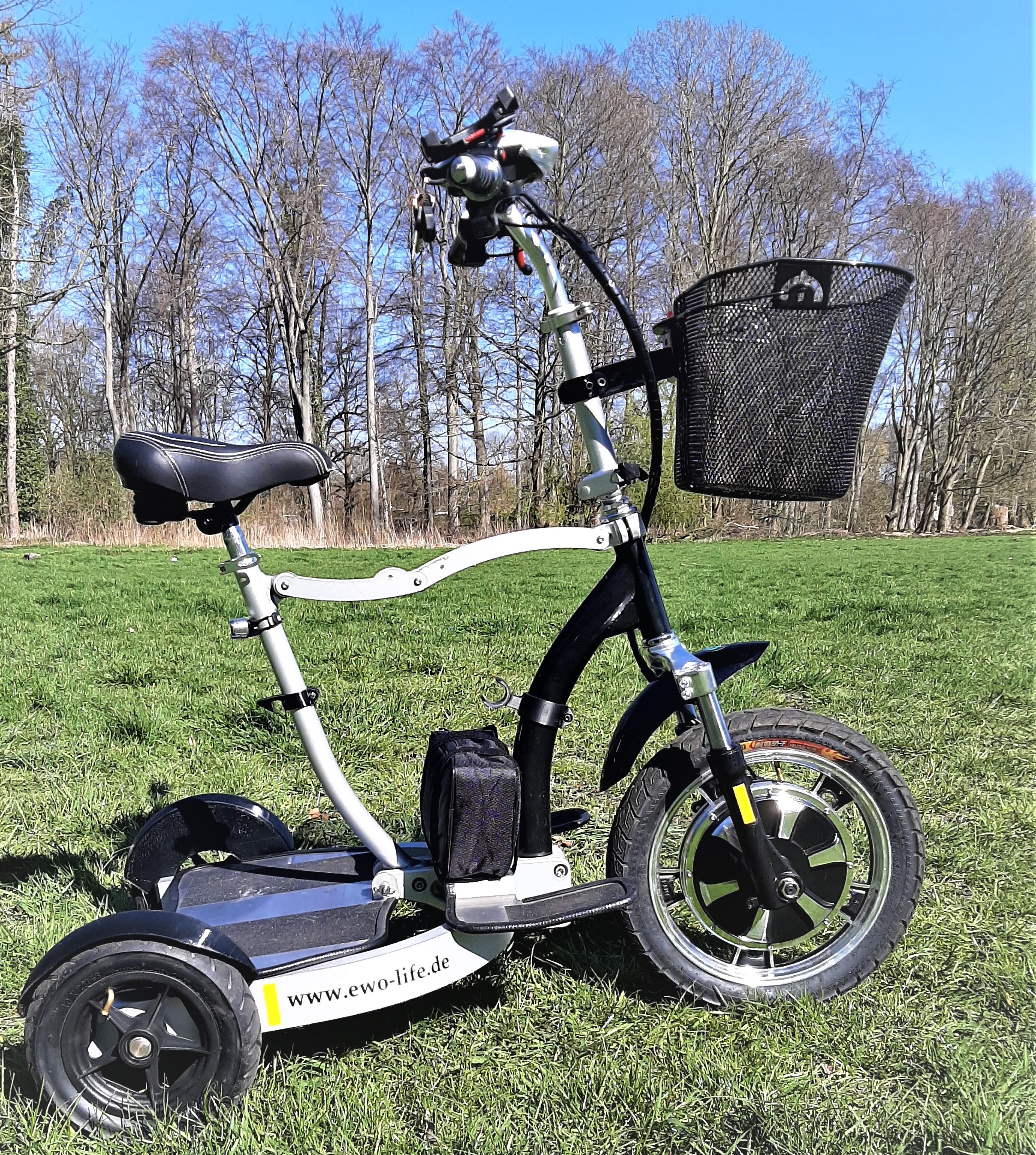 EWO life quality - the unique electric rollator with standing
and seating surface
Our electric rollator derives it uniqueness from combining the options to use it standing, sitting or walking.
Reclaim your mobility and your independance.
Arrange a non-binding test drive today.
Telephone: 02394 245 70 30 or use our contact form here.
You are suffering from reduced mobility? Here you can find the ideal solution:
The EWO Rollator takes you to your destination in the most comfortable way.
With our attractive design, the simple handling and the convincing functionality, this electric rollator helps you in your daily life and brings back your quality of life.
Stay mobile with us – with comfort and lates technology